In this Aesthetic Medicine article, Nurse prescriber and clinic owner Luisa Scott shares her clinical experience so far with Kysense®
A new hyaluronic-acid dermal filler designed for the facial anatomy that launched globally in spring 2021.
Just last year, the distributor, Circa Skin, was not interested in adding what it perceived as "another filler" or a "me-too" filler product to its already successful portfolio. However, when the manufacturing team at Swiss-based Kylane Laboratories presented the rationale and data behind Kysense to Claire Williams (chief executive and founder of Circa Skin), her team and a few select KOLs including myself, I knew Circa Skin and Kylane were onto something special.
The technological advancements evident in the manufacturing process of Kysense are a result of Kylane's extensive experience and profound understanding of hyaluronic acid, developed by a passionate team of experts combining more than 50 years of successful commercial experience and clinical knowledge in HA science and technologies.
The team has an outstanding background in research and development, with several peer-reviewed scientific publications in the hyaluronic-acid dermal filler field. They also consult with leading healthcare practitioners around the world.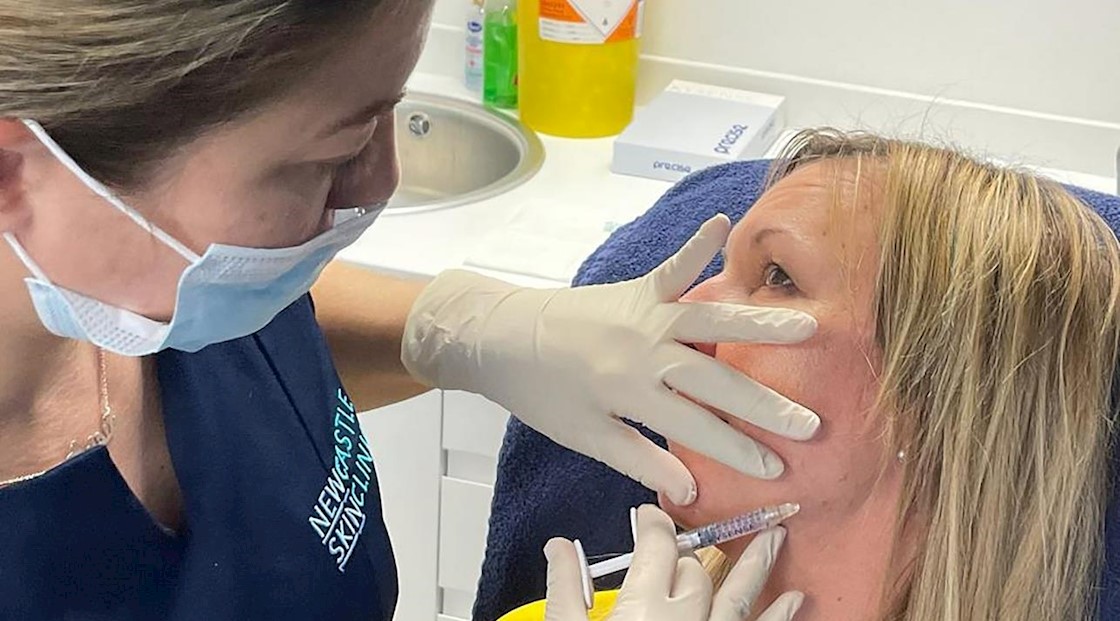 Safety First
This heritage and experience was the perfect combination to design the next advancement on existing hyaluronic acid fillers. There was a need for a smooth, supple filler that has a high projecting capability and that optimises the injection experience for practitioner and patient alike.
Of course, the main objective in the development of Kysense was to develop a safe product, and with the pre-clinical work and stringent ISO test standards, along with the safety results from the CE-mark study (BSI Netherlands), this objective has been met.The second priority was to develop a filler that is smooth, supple and flexible. The manufacturers went about achieving this with an advanced process that removes the destructive oxygen species from manufacture, leaving the high-molecular-weight chains better preserved. This results in
a low degree of modification, which can be thought of as the measurement of the firming cross-linking agent used in HA production. The clinical benefits to the patient are proper tissue distribution, integration and ability to move as one with the surrounding tissues. Post-injection, this means we can achieve a very natural look and feel.
Previously, I had noticed with other older products that the tissue can appear too firm or stiff and doesn't move naturally with facial expression. The properties of Kysense make an especially good clinical choice for dynamic tissue such as lips and lower face, as the product integrates harmoniously with the skin; feedback from my patients has all been very positive regarding the way the filler looks and feels after injection compared to other HA filler injections they have had
In Practice
Kysense was specifically designed to balance the rheological properties of viscosity; the static compression force, shear stress force and dynamic compression force. The balance of these parameters enable the product to optimise on injection, integration and projection under dynamic facial expression and on degradation. These benefit clinicians and patients alike.As a clinician, I first noticed how the syringe is very comfortable to hold, with a wide butterfly/backstop and large plunger that screws into the driver. The engineering of the whole set up means that the extrusion force is perfect for the tissue plane you are injecting into.
During the product development and testing phase, where plastic surgeons and dermatologists injected Kysense, it was demonstrated that there was reduced dilaceration of the tissue on injection, and this is down to the engineering of the filler, the syringe and the new TSK HCP ultra-sharp needle that the manufacturer supplies with Kysense. The needle has a 60% larger internal diameter which allows the filler to flow nicely. This means the needle walls are ultra-thin and the needle is very sharp.
Clinicians will notice the difference when they inject. All these points together coupled with the softness of Kysense means the product is more comfortable for the patient. These factors combine and allow Kysense to be manufactured without the use of lidocaine, and so far in my clinical practice, the lack of lidocaine has only been positive. Lidocaine can mask the onset of a vascular occlusion, it can increase the risk of swelling and bruising and many of my patients prefer to leave my clinic without a numbed and distorted sensation. As medics, we should not be using a drug if it is not needed, and the comfort of the whole injection experience of Kysense has been designed so as not to need lidocaine. However, I do use a numbing cream on patients.
Delivering Demand
The next objective Kysense had to meet was the need for a high volumising filler, with a high projection power and higher viscosity, while keeping the correct rheological properties to optimise clinical outcomes and patient safety. This optimisation of rheological properties allows for a more precise injection and maintains the position of the product over time. As a clinician, this enables me to offer my patients the results they ask for, and they maintain these results over time.
The Kysense range treats the entire facial anatomy with a choice of four variants – Precise, Define, Volume and Extreme. Precise is for injection to the dermis, Define for the deep dermis and lip augmentation, Volume will treat to subcutaneous fat and the supraperiostic zone; and Extreme is for deep subcutaneous fat and the supraperiostic zone. Injectors will find they need 20-30% less Kysense compared with other proudcts to achieve the same result1, so always "treat to result", not by the ml. in my clinic, I have found Precise to be a useful tool for treating perioral lines, the lip contour, adding hydration and definition to the lip border, and for treating fine lines and wrinkles in the forehead and eye areas. Precise is particularly useful for the infra-orbital hollows (tear trough) as it has less free HA. Define is my go-to product for lip augmentation and achieving great volumisation and hydration in the lips.
Patients report being unable to feel the product in the lips and they really notice an improvement in results compared to previous treatments they've had with myself or other practitioners.Volume and projection are two different parameters. Volume is about replacing lost fat, usually in the mid cheek or mid-face. Projection is about creating lift in the tissues, usually in more bony areas such as the lateral cheek, temples, jaw line, chin and nose. In my experience, Kysense Volume is excellent for mid-face rejuvenation, for mid- face volume deficit or for nasolabial folds.
Extreme is my choice for creating maximum lift in the tissue, such as the temples. It is unlike any product I have used before. It has a unique sculpting, contouring and lifting capacity with good integration into the tissue, meaning that patients cannot feel it in their face. Its ability to withstand compression in the tissue also makes it a good option for the nose, lateral cheek, chin and jaw.
First Choice
When it comes to actually injecting with Kysense, I find a smooth and slow injection and aspiration technique is best. A gentle massage post-injection will ensure correct product placement, and the filler is easy to massage – another plus when considering patient comfort.
At patient follow-ups, I have noticed further improvements in the results, namely increased hydration to the skin. The Kysense range is able to treat the whole face with four simple-to-use products. The injection experience is very good, due to the smoothness and the fact that there is much less oedema post-treatment than what I have noticed previously. I have also dissolved the product with hyaluronidase in an emergency and it dissolved very easily, which is paramount.
When I made the decision to take Kysense on in my clinic it was to be another tool in my HA filler offering; however, now that I have good clinical experience of Kysense it is my preferred product. It is my first choice for most treatment areas and I would only use another brand if I was topping it up from a previous treatment with said brand. Personally, what I use on my patients is a clinical decision, and I believe Kysense allows me the chance to offer my patients natural and long-lasting results while using less product. I will be developing techniques that really enhance its results and compliment the rheological properties of the entire range.
REFERENCES 1. Bon Betemps J, Marchetti F, Lim T, Hadjab B, Micheels P, Salomon D, Gavard Molliard S. Projection capacity assessment of hyaluronic acid fillers. Plast Aesthet Res 2018;5:19. http://dx.doi.org/10.20517/2347-9264.2018.24
This article originally appeared on Aesthetic Medicine. You can read it here.
CONTACT US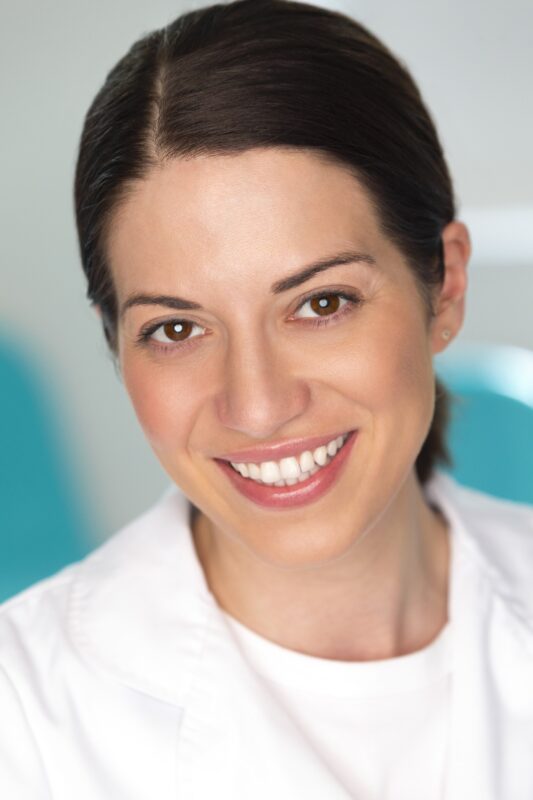 Author: Nurse Luisa Scott
Newcastle Skin Clinic
Luisa Scott is a registered nurse prescriber and founder of Newcastle Skin Clinic in Gateshead. She is a member of the British Association of Cosmetic Nurses (BACN) and the Dermatology Nurses Association. She has more than 10 years of industry experience, originally having trained as an aesthetician before becoming a qualified nurse, assisting cosmetic surgeons and specialising in non-surgical treatments. Follow her on Instagram: 
@newcastleskinclinic
This article was originally published by view here