Pain is subjective and can be a very unpleasant experience, often a combination of many physical, sensory and emotional factors.  Which is why it's important that the whole range of factors are considered when it comes to pain management.
Patient comfort during non-surgical medical aesthetic procedures is very important, as pain control increases the likelihood of future treatments without fear and anxiety.
A range of strategies are used by medical and dental practitioners to manage their patient's pain and discomfort. Usually the selection of the various options is based upon the skill , training, knowledge and experience of the clinician.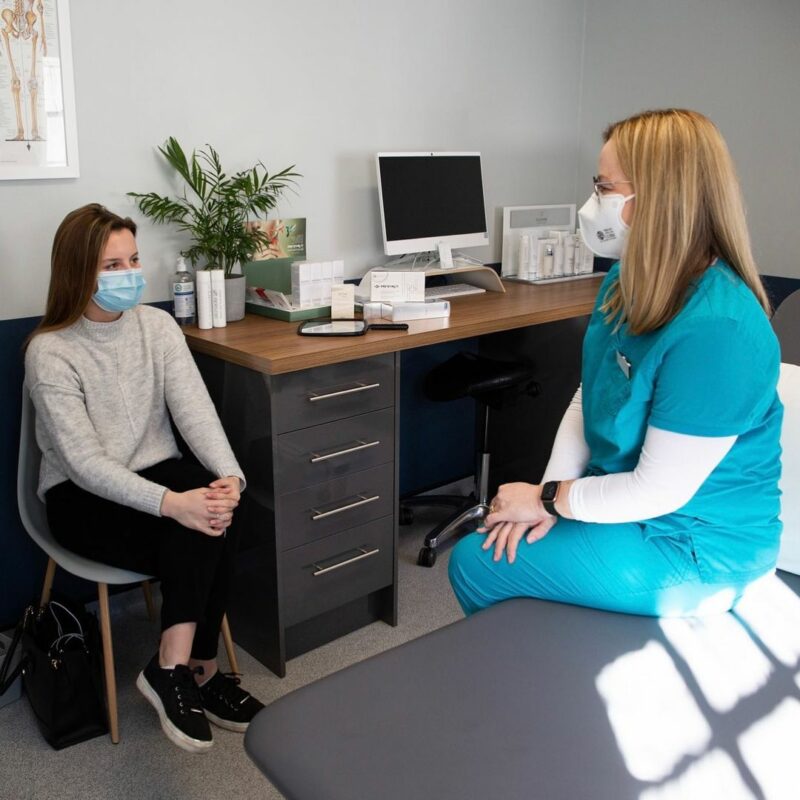 Information is key
Usually, but not always, the more informed the patient is about the procedure, the less fear and anxiety they will have which in turn will reduce their perceived pain levels. It is important that patients do not feel rushed and subsequently hassled.There should be adequate time to fully explain the procedure and its risks (if not done previously), and for the patient to have time to ask any questions. Knowledge is empowerment. It is important for patients to know the level of discomfort expected during their procedure, what other sensations they are likely to experience. They can then alert you if their experience exceeds their expected levels of pain.

Topical Anaesthesia
Two commonly used local anaesthetic creams are widely used prior to non-surgical aesthetic treatments, namely Emla (Lidocane 2.5%/Prilocaine2.5%) and LMX4 (4% liposomal lidocaine). Both have a similar mechanism of action once inside the dermis and their efficacy depends on their ability to penetrate the stratum corneum of the skin. Factors influencing the penetration of local anaesthesia include the thickness of the skin, application duration, degreasing of the skin eg with alcohol and the use of occlusive dressings.
Reactions to the use of local anaesthesia are rare and usually mild and self-limiting. Always enquire about previous allergic symptoms before applying. It is recommended that the patient is assessed prior to the application of the topical anaesthesia and that medical practitioner applies the analgesia in clinic (following appropriate dosing regimes and avoiding contact with mucus membranes). Emla is recommended to be applied for 60 minutes and causes initial blanching from vasoconstriction followed by redness due to vasodilatation. This can increase the risk of bruising.
LMX4 has a liposomal delivery system for the lidocaine which aids its penetration through the stratum corneum to the dermis. The liposomal system also prevents its breakdown, providing a longer lasting effect.  Despite its recommended application time of 60 minutes, LMX4 is known to commonly work effectively after 30 minutes. LMX4 is also often chosen by patients as the anaesthetic of choice due to its more rapid action and its longer lasting effect. Emla is usually cheaper for the clinician to buy but the time needed in clinic and the anaesthetic effect and duration needs to be considered when deciding on cost effectiveness.
Injectable Local Anaesthesia
This requires training to provide safe and effective administration, understanding the mechanism of action, anatomy, and available techniques for infiltration and regional nerve block.Local anaesthesia clearly allows for significant reductions in pain. Such profound anaesthesia however, can potentially mask pain associated with a vascular occlusion and may delay the presentation of any complication. Injectable anaesthesia can also influence facial movement and therefore influence the assessment of non-surgical treatments.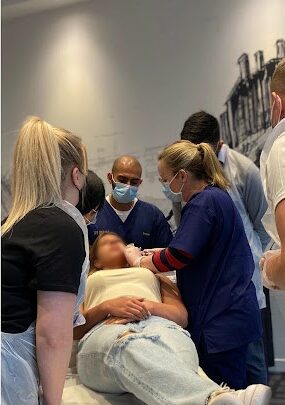 Non-drug strategies for management of pain from injectable treatments
Ice – this is quick acting and non-invasive and provides some degree of anaesthetic effect.
Vibration – a hand held device is used and uses the gate theory of pain to stimulate the nerve fibres with vibration and block the pain signals to the skin. Non-invasive and safe with some reported increased bruising and headaches.
Distraction – patients can often distract themselves with something like a squeezy ball to move their focus away from the injection site.  Tactile distraction can also be used at the area to be injected with techniques such as a pinch,  a tap or pressure.
Technique – Many techniques are available for the administration of dermal filler to the various areas of the face. Clinicians will use a variety of different techniques and may chose different techniques for different clients depending on their perceived tolerance and acceptance of differing options. For example, patients are often fearful of a cannula technique and regularly express surprise at the lack of pain experienced.
Generally speaking a slow, low pressure injection of dermal filler is safer and more comfortable for the patient than a fast, high pressure injection.
CONTACT US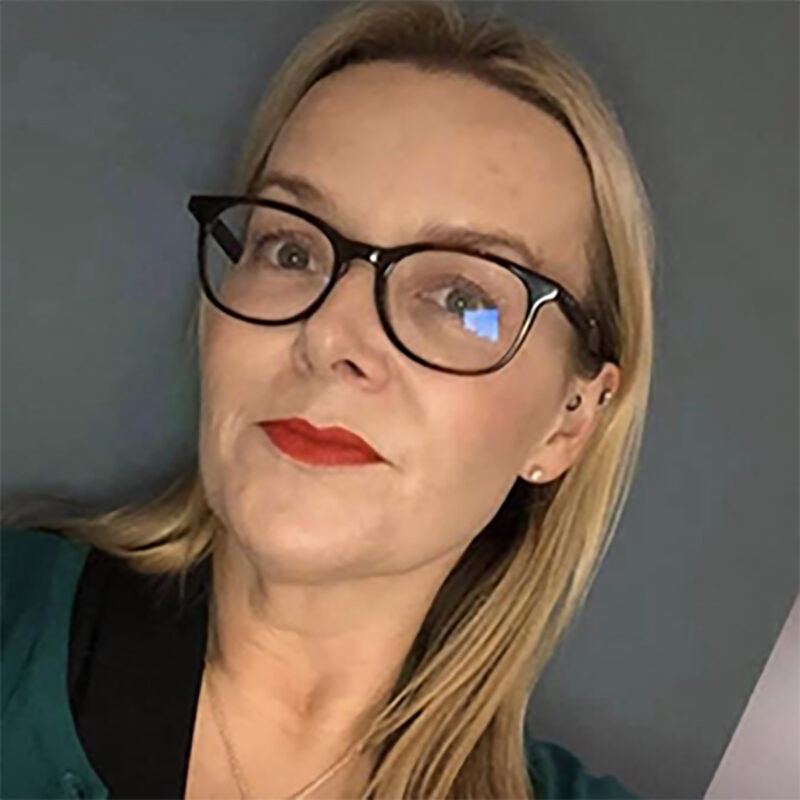 Author: Helen Marsden Doctor
Dr. Helen Marsden Aesthetics
Dr Helen Marsden studied medicine in London and graduated as a doctor in 1996. Since 2001 Helen has worked as a GP and was a GP Partner at Claypath & University Medical Group, where she practised for over 15 years before leaving in 2017. She continues to work part-time as a GP and has completed foundation, advanced and masterclass level training in medical aesthetics. Helen continues to stay up to date with learning to maintain her professional level of expertise.